Simpson County Clerk Jolen Thurman to retire Jan. 1, 2022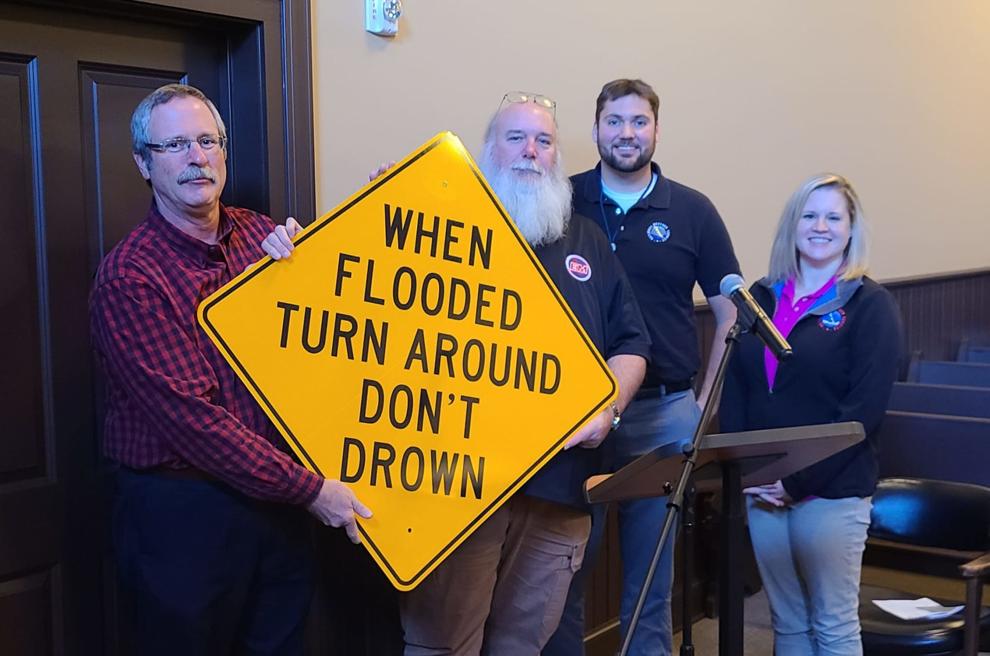 Jolene Thurman is retiring as Simpson County Clerk.
While presenting the County Clerk's 2022 budget to Simpson Fiscal Court on Dec. 7, Thurman announced Jan. 1 2022 is her final day serving as county clerk.
She has been county clerk for about five and a half years and has been employed at the clerk's office 32 years.
"Besides my family, its one of the biggest honors of my life, serving the people of Simpson County," Thurman said.
Simpson County Judge/Executive Mason Barnes will appoint the next county clerk. Barnes has 30 days after Thurman's official retirement date to make the appointment.
During the meeting it was also announced that Dale McCreary is returning as Franklin-Simpson Ambulance Service Director and Tony Barnett will serve as the assistant ambulance service director.
Magistrate Marty Chandler, the court's representative on the ambulance service board of directors, made the announcement adding that three or four other people are also returning to the ambulance service.
Chandler said the additional personnel keeps the ambulance service duties from being bid out to other agencies.
An emergency meeting of the ambulance service board of directors to discuss staffing was held on Dec. 6.
Also at the meeting, fiscal court approved second and final reading an ordinance adopting new and amended Franklin-Simpson Planning and Zoning Regulations.
The ordinance takes effect following its publication.
The new regulation pertains to recreational vehicle parks.
The amended regulations are for replacing an existing mobile home or manufactured home with a new mobile home or manufactured home at the same location.
The court approved first reading of a county budget amendment ordinance adding $165,086 in un-budgeted revenue and appropriations to the county budget.
The revenue includes $111,288 in general fund surplus from the prior fiscal year being used to purchase election equipment and $53,798 in federal and state funding for the jail to be spent for jail costs.
The ordinance must pass a second reading vote and be published to take effect.
The court approved an agreement to receive $75,500 in federal funding to be used by law enforcement to combat drug trafficking.
Board appointments and reappointments were approved.
Hunter Bowen and Scott Brown were reappointed to the F-S Ambulance Service Board; Betty Parker was reappointed to the Codes Enforcement Board; Kelly Cummings was reappointed and Tim Meador was appointed to the Extension Service Board.
Sam Starks and Mary Lou Matthews were reappointed to the Goodnight Memorial Library Board; Ricky Carpenter was reappointed to the F-S Parks Board; Chad Konow was reappointed to the F-S Planning and Zoning Commission and Wayne London was appointed to the Tax Appeals Board.
Andrea Schoettmer, Service Hydrologist Meteorologist with the National Weather Service in Louisville, and Mike Kochasic, Warning Coordination Meteorologist with the National Weather Service in Louisville, presented the court with a pair of flood danger signs that will be placed at each side of the low water crossing on Kenny Perry Drive.
Simpson County Director of Emergency Management Robert Palmer worked to secure the federal grant to pay for the signs that say "When Flooded Turn Around Don't Drown."
Simpson County Public Works Director Bobby Groves said numerous safety signs are being placed on curves and hills on Peden Mill Road and Roark Road. The signs were provided to Simpson County after a safety audit conducted by the University of Kentucky.
And, the county's Nov. 30 financial statement was approved, subject to audit.